Shanghai Circus World
Shanghai Circus World, regarded as China's 'No. 1 Circus World' is located in Zhabei District. Situated opposite the Zhabei Stadium to the south it is adjacent to Guangzhong Park to the north.
It has a distinctive architecture with a splendid golden vault and can seat an audience of 1638. The advanced stage facilities, lighting and sound equipment enable it to be a comprehensive performance site, which holds domestic and international circus programs, acrobatics, singing and dancing performances as well as the Shanghai International Magic Festival & Competition.

Address: No. 2266, Gonghe Xin Road, Zhabei District
Transportation: Take bus nos. 46, 95, 114, 210, 253, 893, 912 or 916.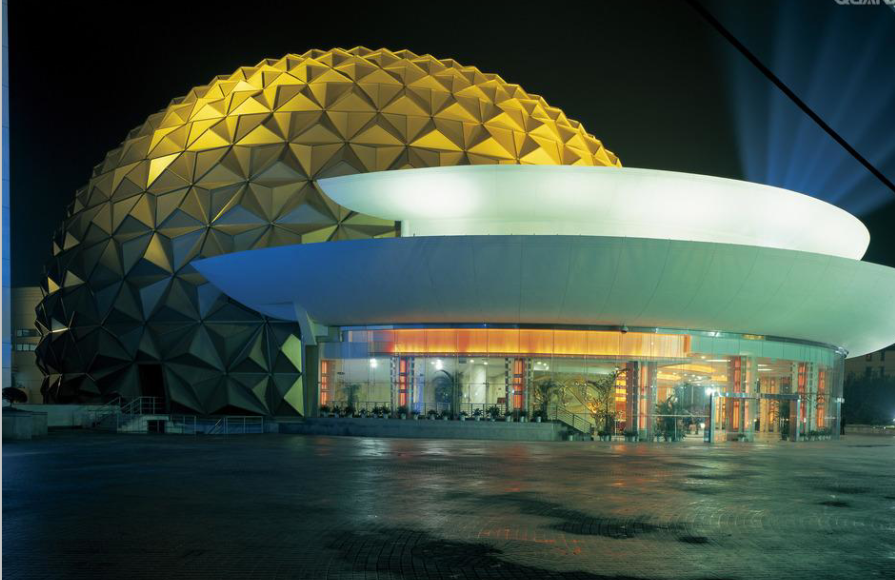 Shanghai Circus World Programs
The most famous and popular program which is regular performance here.-- 'ERA Intersection of Time'

ERA Intersection of Time


Introduction: The Multimedia Theatrical Spectacular 'ERA Intersection of Time' has been performed since its debut at Shanghai Circus World in September 2005. It is unique and comparable to the tradition of the Broadway Musical.
It is in fact a stunning acrobatic show combining traditional Chinese arts and modern technologies. The performers present Chinese acrobatics, martial arts and dance perfectly in harmony with the music, sound, lighting, and other special effects, which include a water screen.
While you marvel at the highly proficient skills of the performers, the story of China's evolution from its ancient past to the future is told. Hence, the title 'Intersection of Time', as the viewpoint of the audience is set in the present between the past and the future.
The performance provides a wonderful insight into China's ancient culture and civilization, with sections about Sinan, an ancient Chinese invention for telling directions, soothsaying and conjuring. There is a fantastic section showing an acrobatic program which has elements performed since the far off days of the Han Dynasty (206BC–220AD). With porcelain jars and vats as their stage properties the performers give an overview of Chinese porcelain culture and greater understand of the country's name of 'China'.
Modern achievements that are also showcased include Shanghai Donghai Cross-Sea Bridge, Maglev Train, and Shenzhou 5, China's first manned space mission. From these, you can see the amazing development and bright future of Shanghai and the whole country.
The 100-minute performance shows not only artistic skills, but also creativity. Aided by multimedia including vision, original live music, sound effects, smell effect, air conditioning and lighting, you will feel yourself transported to every scene.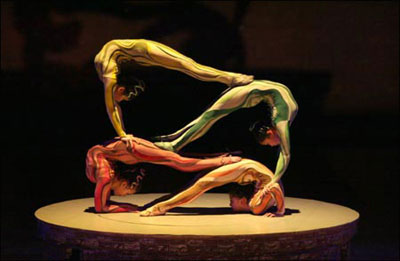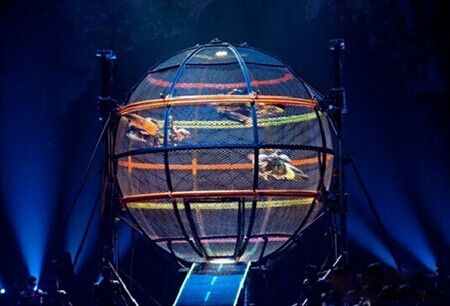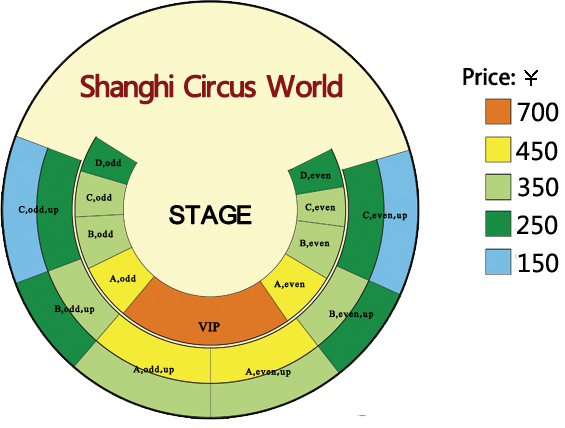 Vip,A,B,C ,each ticket we provide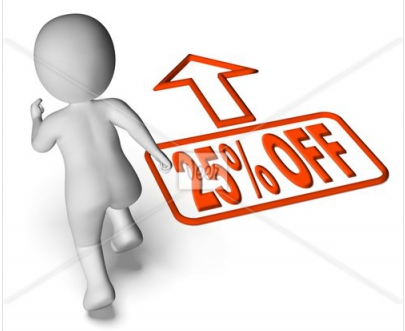 ERA Acrobatic Show | Transfer Service
Calling a taxi during rush hour in Shanghai is not easy.so we can also provide car rental for transfer service.we can send a driver who speaks English (or chinese ) with a car or a van(1to 9 pax)to bring you to the theater .Please let us know the pick up place .car sevice charge is RMB 150 per group .For round trip service,bring you from hotel to the theater and after show bring you back to hotel, 300 yuan per group.you can Email us at hht@hzprivatetour.com to tell us the date,number of poople ,you will get a quick reply in 1 hour!
hot line:+8613567161784 (english speaking)
How to pay ?

We accept the payment through paypal , It's fast, easy, and safe. All you need is a PayPal account to get started at ( http://www.paypal.com ). If it is big amount we also accept bank transfer. When you confirm the bookings we will require 30% deposit paid
get the lowest price pay by PayPal
Our PayPal Account : hht@hzprivatetour.com

PayPal provides a way to send money to anyone in the world who has an email address. But, first you have to register your details(including Credit Card details) with PayPal. As part of this process you decide on a password so that you are the only one who can access your PayPal account. For more details, plz refer to www.paypal.com. However, the 4% transfer fee charged by Papal will be added. That means you have to pay: Quotation Amount + 4% service fee. once we received money,you will get comfirmation letter from us by email
If you have any more questions about Shanghai tousr or Shanghai acrobatic show tickets booking ,please feel free to contact HangZhou Private Tour Studio by
E-mail:hht@hzprivatetour.com
quick reply in 1 hour!
tel:+8613567161784 johnwu
Wechat ID :hangzhouenglishtour
qq 513694106
msn:johnhuu@126.com