About Hangzhou Private Tour Studio
Hangzhou Private Tour Studio is operated by JOHNWU ,a tour specilist from Hangzhou int'l Impression west lake Travel Service Co,Ltd, which is a fully licensed local travel company in Hangzhou,license number L-ZJ-GJ00018. Unlike the regular bus tour, Hangzhou Private Tour Studio is to provide you with the highest standards of service in our unique field of expertise-Private Tours .
Based in Hangzhou ,we provide professionally customized, private sightseeing tours of Hangzhou, Shanghai, Suzhou and Yellow mountain (huangshan), carried out by qualified tour-guides. Our bespoke service is perfect for seniors, families, private groups and students. we also provide unique english speaking driver service and car or van rental service in hangzhou,shanghai .
The advantage of doing a private tour is simply that you have your own personal tour guide. You can decide where the tour starts from, where it should finish and how long it lasts. But the major advantage of this option is that the guide can cater specifically for your area of interest.
See Hangzhou in the luxury in your own private vehicle with your own guide and driver. They are focused on your needs not the whims of the people that just happened to have booked the same tour. Do what you want, when you want.
Hangzhou Private Tour Studio is prepared for those who are not ready or not want to travel with other tourist tour.Your private tour guide and your private driver will to the airport to meet you or maybe the train station or your hotel. You and your party (maybe your lover or your family or friends) enjoy the exclusive use of a private car or a private van with a private local tour guide and private chauffeur. . If you have any special requests, please let us know, we are able to tailor a private tour for you .

How to book the tour from us?

1. Please email to hht@hzprivatetour.com and we'll get back to you by e-mail within 1 hour. You are also welcome to call us at + 86 13567161784 (whatsapp) or + 86 13456929427. ( English speaking staff on duty available from 6:00am to 22:00pm daily).
2. When your booking is confirmed, you will get a confirmation email or call from us, which includes the confirmed detailed itinerary with prices.
3. On the previous evening, our local tour guide will contact you to fix up the pick up time for next day's city tour.

Why Us?

1.A distinguished and experienced HangZhou tour guide - All of our English speaking guides are Ministry of Tourism certified.They are all highly trained and experienced in organizing and serving individuals and small groups with special interests and demands.Some of them get "Gold Medal tour guide"certificate. You can check
out in this website ,in "meet our expert guide"
2.competitive price.we charge it by per gourp,not per person
3.We know Hangzhou better, Located in Hangzhoui and well-informed of Hangzhou travel. Hangzhou born and Hangzhou bred, most of our staff and tour guides are LOCAL people. There are so many spectacular places, so many things to see. We can provide you with the most accurate local information.
4.We are a Legitimate LOCAL Travel Company
hzprivatetour.com is fully owned and operated Hangzhou co-operation international travel agency which is a legitimate travel company licensed by the government.
5.You can choose the sights, You can choose your travel pace, slow, fast or middle! After booking and before departure to Hangzhou, you can make any necessary and practical changes,no risk of forced shopping.
6. Authentic food and dining experiences.we never bring you to tourist restaurant.we show you to real local restaurant to try authentic local food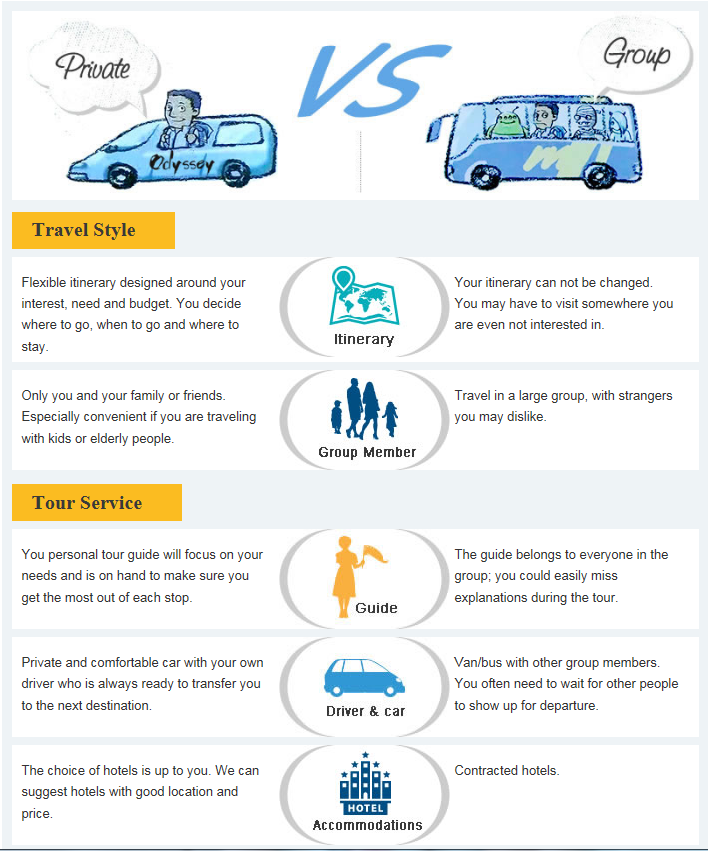 Way of payment
(1)for those day tours including hotel booking tours ,we need deposit ,you can get the lowest price pay by PayPal
Our PayPal Account : hht@hzprivatetour.com

PayPal provides a way to send money to anyone in the world who has an email address. But, first you have to register your details(including Credit Card details) with PayPal. As part of this process you decide on a password so that you are the only one who can access your PayPal account. For more details, plz refer to www.paypal.com. However, the 4% transfer fee charged by Papal will be added. That means you have to pay: Quotation Amount + 4% service fee.
(2)For those 1 to 6days tour without hotel booking service or hangzhou car rental and english speaking driver service ,there is no deosit.when tour is finish,just Pay cash to our guide. you don't have to pay any deposit
(3) pay by Wire Transfer
Here is the information of Wire Transfer:
Bank name: AGRICULTURAL BANK OF CHINA (Hangzhou)WUSHAN BRANCH
Beneficiary's name: ZHEJIANG INTERNATIONAL CO-OPERATION TRAVEL SERVICE CO., LTD
Account No.: 005801040006260
After you send the money, please fax the bank receipt to us.
Our FAX number: +86-571-82973867
It may take 3 days to 7 days for the wired payment to reach us.