Your guide, who spends over 200 days on the mountains every year, will customize the route for you.
hongcun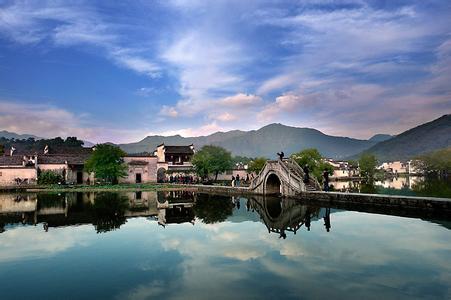 The Hongcun Village
Rise early and take the chance to photograph the sunrise at Refreshing Terrace, which is highly recommended by our past customers who have visited the Yellow Mountains. After breakfast in the hotel, walk to Lion Peak to see the Dawn Pavilion, Stone Monkey Watching the Sea, and all shapes of pines along the route. Your discovery of the Yellow Mountains will finish with the Yungu Cable Car journey. Then it is time to enjoy an authentic Hui style lunch in a local restaurant.
You will continue on to one of China's most beautiful ancient villages — Hongcun Village, a charming ancient village with a history of over 800 years. The village will show you the original Hui style architecture (a type of traditional Chinese architecture).
After that you will be transferred to Tunxi Ancient Street (about one hour's drive). There you can enjoy a leisurely walk among the ancient buildings and look around to search for a bargain.
Your guide will handle your luggage, transfer, and accompany you to the train/bus station or the correct check-in desk at the airport for your departure.
Trip Notes
1. Trekking Map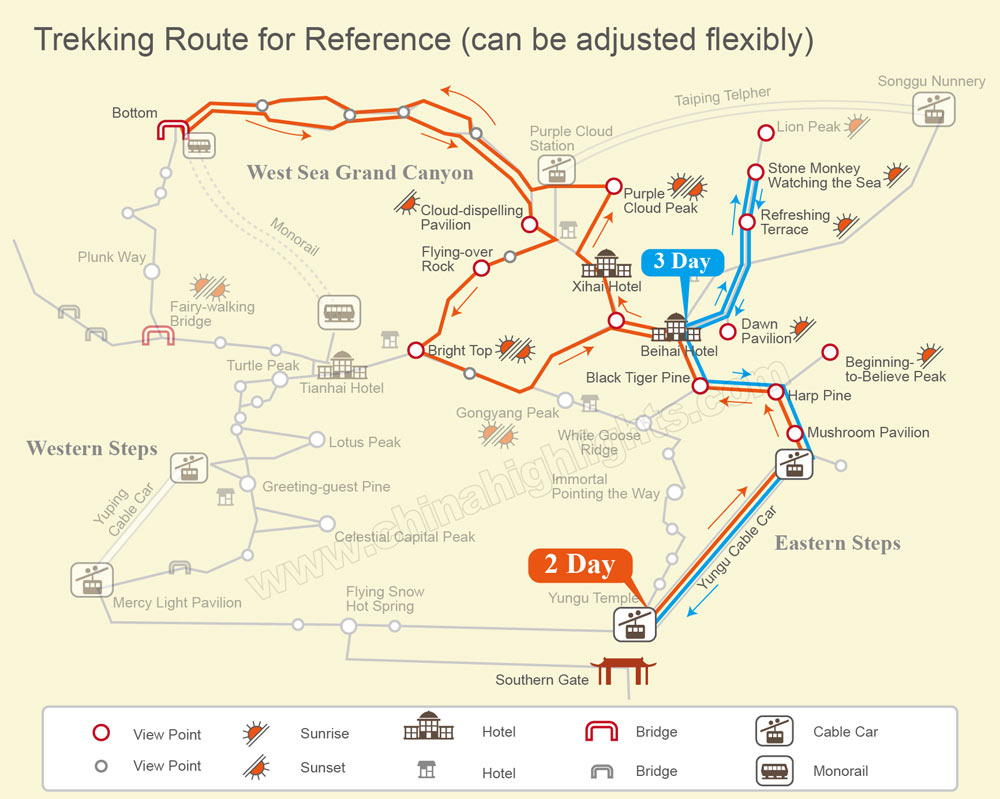 Hong cun information:
To see old Ming and Qing courtyards, beautiful preserved countryside, shop for souvenirs and country products, and sightsee, walk and dine, go to this amazing small village and the nearby villages and countryside. Though it is only 28 hectares in size, it has landed a place in the World Heritage List for its long history, country scenery, and well preserved buildings dating hundreds of years.
Chinese: 宏村 Hóng cūn /hong tswnn/
Age: About 900 years
Population: 1,500 people
Highlights: charmingly landscaped rural architecture, Chengzhi Hall, ponds, countryside
Hong Village reflecting pond
Popular activities: Sightseeing, walking in the countryside, shopping, dining, photography
Suggested time for a visit: half a day
Best times: March and April for spring scenery, October and early November for autumn scenery
Must sees: Moon Pond, Reflecting Pond, the countryside in fall, the flowers in spring
Suited to: history lovers, nature lovers, hikers
Claim to fame: set of the epic kung fu movie Crouching Tiger, Hidden Dragon.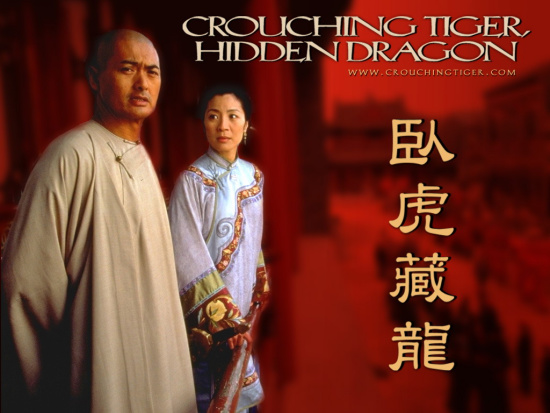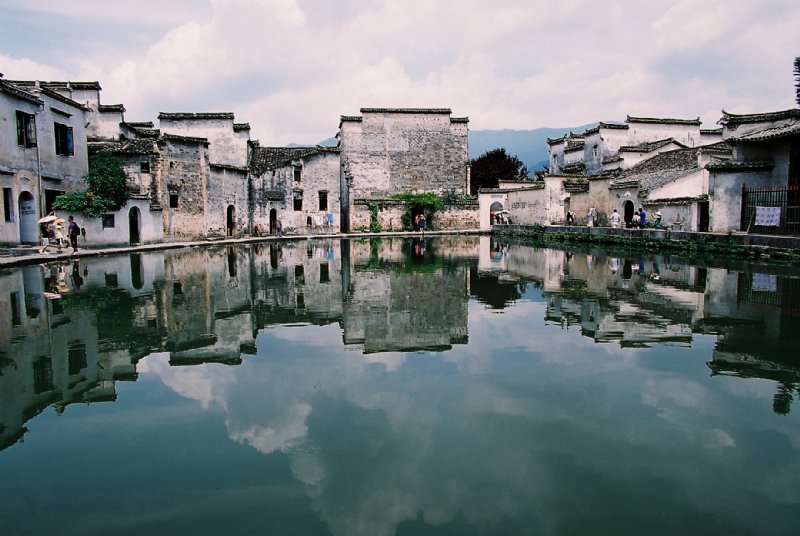 Best Time to Go
March and April is the right time of the 'sea of flowers' in the countryside around it and Tachuan Village that is next to it.
Early November is the right time for vivid autumn scenery around it and Tachuan.
The countryside around Hongcun is remarkable and worth a walk and a visit any time of the year. There is a noted bamboo grove within walking distance.
But in the spring, you can see the village nestled in yellow rape field flowers, and in the fall, the village is highlighted by the red leaves on the trees.
Tachuan is a small village only 2 km or 1 mile away noted for even better autumn scenery. People can take a 30 minute sightseeing stroll to it in the peasant countryside. Tachuan is famed for the beautiful colors in the countryside in late October and early November. See Nearby Attractions below.




For an energetic hiker in good shape: Descend the cable car, walk for about 40 minutes to arrive at the hotel, and see Harp Pine, Beginning-to-Believe Peak and Black Tiger Pine along the way. After buffet lunch at the hotel, explore the West Sea Grand Canyon. The whole hiking trip lasts for over three hours, covering the 1st ring, 2nd ring, and bottom of the canyon. If time and strength permit, you can further explore the Flying-over Rock and watch the sunset at Bright Top. It takes about 40 minutes to get from Bright Top back to the hotel.
For beginners, children, and senior citizens: Get off the cable car, walk for about 30 minutes to the hotel, and see Black Tiger Pine and Dream Flower Pine on the way. After buffet lunch at the hotel, walk to West Sea Grand Canyon. You can decide how long you would like to walk for: reaching the 1st ring and returning takes about two hours; reaching the 2nd ring and returning takes about 2½ hours. Then enjoy the sunset at Cloud-dispelling Pavilion. It takes about 30 minutes to get back to the hotel.
Good to know:
Travel light! Please take a small bag or backpack for your overnight stay on the mountain. Your guide will assist you with storing your big suitcase in your hotel in Tunxi. You can collect it on your way back. You can also store the luggage at the foot of the mountain. The cost is about CNY20 (US$4) for each piece.
Short Cut. Trekking in the West Sea Grand Canyon can be a big challenge, especially to your knees. A monorail is available to help you save time and strength. It runs between the bottom of the Canyon and the main peak area, which is about 300 meters (0.2 miles) from the Baiyun/Tianhai Hotel. The cost is CNY80 (US$13) per person.
Accommodation
One night on the mountain: Beihai Hotel (superior class)/Xihai Hotel — South Wing/New Wing (deluxe class).
If you have any more questions about Shanghai and Huangshan (yellow mountain )Private tours ,please feel free to contact HangZhou Private Tour Studio by

E-mail:hht@hzprivatetour.com
( quick reply in 1 hour )
tel:+86 13567161784 johnwu
wechat ID: hangzhouenglishtour
qq :513694106
whatsapp:+8613567161784 (john wu)
Yellow Mountain / Huangshan in brief
Huangshan, literally meaning 'Yellow Mountain", is a very famous mountain and high scenic spot located near Huangshan City of Anhui Province in East China. Known for its cloud views, sunrises, twisted pine trees and granite peaks, Huangshan is a marvel for hikers and lovers of mountainous sightseeing. Voted as one of China's top 10 sights, Huangshan's area is also ranked as a UNESCO World Heritage Site for its uniqueness and great beauty that makes it fame all over the world. Yellow Mountain is the favourite place for Chinese paintings artists and writers to seek some preserved moments of tranquility despite the amounts of tourists coming every day. This major tourist destination flourishes with lots of historical and cultural relics. Alternating colors with the moving flow of seasons, Huangshan is enjoyable all year long. Its multiple erosion and fractures' rocks giving birth to deep ravines and peaks make it a splendor and a natural beauty barely seen anywhere else in the world. Hikers looking for climbing this awe-inspiring mountain may have the choice between the Eastern steps (medium-fast climb, 7,5 km), the Western steps (long climb, 15 km) or the cable-car: a feature filling everyone's mountainous dreams! Touring the Yellow Mountain is experiencing one of the best Chinese hiking in the whole country: a chance taken by lots of tourists today!
History of Yellow Mountain / Huangshan – A mountain in honor of the Yellow Empereor
The Yellow Mountain has a history tracing back to some millions of years ago. Formed during the Quaternary Glaciation, it gained its unique rock formations so typical and recognizable all over the world. Called "Yishan" during the Qin Dynasty (221 BC - 206 BC), the mountain changed its name for "Huangshan" (Yellow Mountain) in 747 AD in order to honor Huang Di (Yellow Emperor), mystical ancestor of Chinese. Fairly inaccessible and barely frequented during ancient times, Huangshan started to attract amounts of pilgrims and travelers looking for some imperial mountains of great meaning. In literature, this is the poet Li Bai who first alluded to this marvelous mountain. With its 600,000 steps carved directly into the mountain about 1500 years ago, the Yellow Mountain enjoys a tremendous fame all over the country and stands as a high scenic spot all over China. The ranking as a UNESCO World Heritage Site in 1990 for its sightseeing and the role as a habitat for rare flora and fauna species are undoubted testimonials of its great beauty among the 10 top worth-hiking Chinese mountains.
Yellow Mountain / Huangshan nowadays – Another UNESCO World Heritage Site of China
The Yellow Mountain is a major tourist destination in China. Offering different kinds of sceneries depending on the seasons, the mountain is a jewel of geology, flora and fauna subject of many researches since the 20th century such as for the Tibetan Macaques living in the area. Conveniently linked by air and by train to nearby cities such as Shanghai, Hangzhou or Wuhu, Huangshan is a tourist destination which is quite convenient for tourists to stay for a day or overnight to look for the famous sunrise sightseeing. Providing with cable-cars making the way easier up to the summit, Yellow Mountain is a delight for photographs amateurs and backpackers. In recent years, the place was also known as one of the inspiration site for the fictional world of the movie Avatar produced by James Cameron. Touring Huangshan is a chance to seize while coming to visit China. Intertwining the joy of seeing one of China's UNESCO site as well as a natural landscape of great beauty, there are not that much excuses for not touring this marvelous Mountain when passing through eastern China. Mount Huangshan is waiting for your future visit!
Huangshan Tour
In 1987, Huangshan City was established with its administration area in the old town of Tunxi. The City of Huangshan is named after Mt. Huangshan (黄山 Yellow Mountain) under its jurisdiction, about 80km north of Tunxi. "Huangshan" is locally referred either as the City of Huangshan or Huangshan Mountain.

Huangshan Mountain is famed for its beautiful landscape - Staggering sunrise and sunset, fantastically shaped granite peaks, the gnarled forms of ubiquitous Huangshan pine trees, and the other-worldly sea of the clouds. Also much of Mount Huang's reputation derives from its significance in Chinese art, literature and profound cultural resources.

Located in the southern part of Anhui Province, Mount Huangshan extends across - Shexian, Yixian, Taiping and Xiuning. "Huangshan" literally means " Yellow Mountain". The name is commonly thought to have been coined in honor of Huang Di (the Yellow Emperor), a legendary Chinese emperor and the mythological ancestor of the Han Chinese.

The World Heritage Committee of UNESCO inscribed Mt.Huangshan on the list of Natural and Cultural Heritage on the World in 1990. The nearby villages of Hongcun and Xidi were also named part of a UNESCO World Heritage Site in 2000. In 2002, Mount Huang was named the "sister mountain" of Jungfrau in the Swiss Alps.

Today it holds the same fascination for visitors, poets, painters and photographers who come on pilgrimage to the site, which is renowned for its magnificent scenery made up of many granite peaks and rocks emerging out of a sea of clouds. It is said that you won't want to visit any other mountains after seeing Wu Yue ( the collective name given to China's most important mountains), but you won't wish to see even Wu Yue after returning from Huangshan Mountain.
Huangshan Tourist Sketch Map